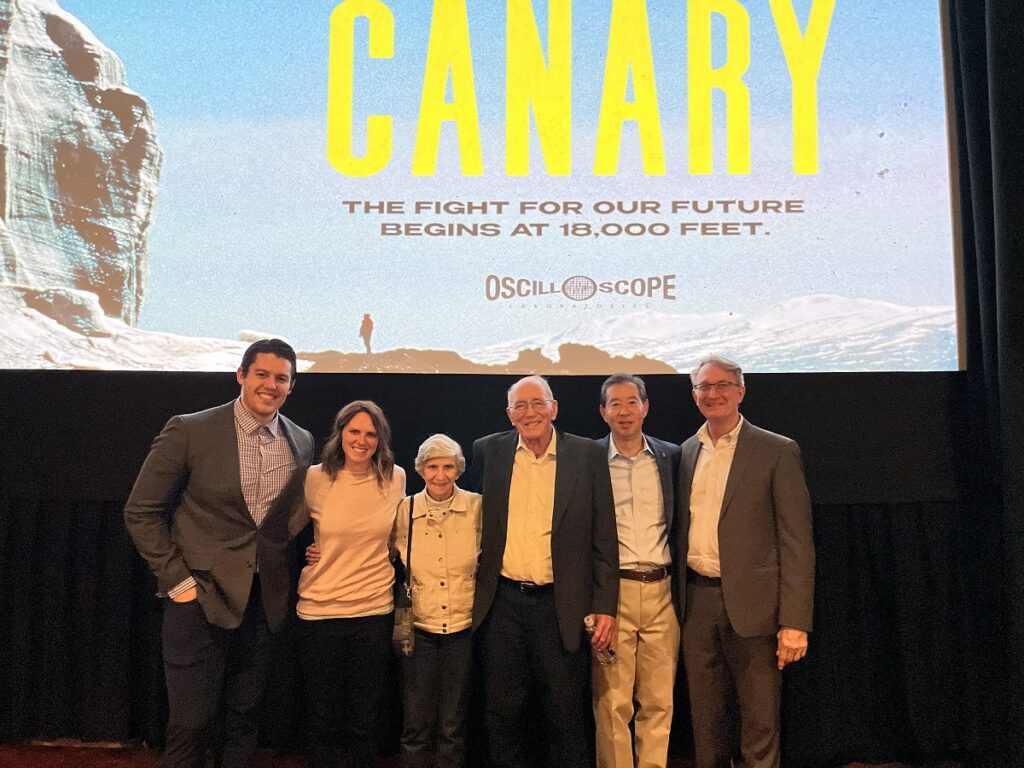 Climate Week NYC 2023 was bigger, and we think better, than ever. With nearly 500 events to choose from (including our own), it was simply not possible to hear and participate in all of the discussions across areas like finance, energy, and policy. But the FFI Solutions team spread out across Manhattan to attend a number of selected events. Here is our snapshot of the week's takeaways and highlights.
Science
The connections between science, policy and capital flows are strengthening. At several of the climate finance events we attended, time was set aside for climate science updates. And there is growing recognition of the need to better communicate that science to policy makers and capital allocators. How we tie temperature targets back to emissions, and back to policy and economics, was a critical thread.
A little bit of alarmism
Spencer Geldon, founder of Probable Futures, a nonprofit, was featured at several climate finance events. Geldon's presentations were somewhat (rightly) alarmist, emphasizing that current global CO2 concentrations and temperatures put us outside of the band in which human civilization has thrived. Everything sits on top of a stable climate. Markets depend on order, peace and predictability. Nomads don't have stock markets. Sobering stuff. Not every institution is ultimately going to become an impact-oriented investor, but we do need more. Communicating science in a clear and understandable manner can help convince investors to adopt the do well, do good philosophy.
Is 1.5 dead?
The consensus is yes, and that is bad news. But the good news is that global policies to reduce emissions have made some progress, and the Inevitable Policy Response's latest Forecast Policy Scenario (FPS) indicates a ninety percent chance that the world will limit warming to under 2° degrees. But the IPR (and everyone else it seems) has warned that any temperature breech of the 1.5° threshold will still result in disastrous outcomes and that the world should continue to strive for 1.5°, even if carbon neutrality (or net zero) occurs sometime between 2060 and 2080. We believe that the risks to the downside (i.e. roll-backs in these announced or expected policies), are significant, as evidenced by the UK Government's recent watering down of their climate commitments. Direct air capture and other technological or nature-based carbon removal solutions are being counted on to combat the likely overshoot. Scenario models like the FPS help investors determine how asset values are likely to fall (or rise) given different emissions trajectories.
Offsets under siege
We didn't go a day without hearing about issues with voluntary carbon markets. Our own session (co-hosted by PKF O'Connor Davies) with Dr. Michael Greenstone presented a disruptive solution (via Climate Vault) to some of the challenges. With all its current flaws, we don't see the voluntary carbon offset market going away, but these markets are in need of an overhaul with respect to standards and validation. In addition, we believe that buyers will be required to take a more hands-on role in understanding and performing their own due diligence on the benefits and risks of individual offset credits.
Net Zero investing challenges
We heard from various asset owners who have committed to net zero and set interim targets for their portfolios. We continue to believe that it is important for institutional investors to align with the goals of the Paris Agreement. Commitments and targets though, are difficult to set because the investor has a much more difficult time controlling the progress of portfolio companies toward those targets. Climate change can impact the financial value of portfolios and investors can impact climate change through the way they invest and engage. Blending approaches that manage financial risk while also creating impact is the critical step.
Credit to the IRA
We've just passed the one-year anniversary and the Biden Administration's Inflationary Reduction Act (IRA) was all the talk. We heard early-stage investors talk about how the Act has the potential to de-risk their investments in emerging areas such as green hydrogen. Support from the DOE in terms of loan programs will help to drive more private capital to help scale clean solutions whose success relies not as much on technology, but on manufacturing. Impact investors remain concerned that the IRA may not support a just transition, if private investment funds don't get to the disadvantaged communities most vulnerable to the effects of climate change.
Quelccaya
What's that you say? That's the climate version of the old phrase "canary in a coal mine". And if you only take away one thing from this Climate Week NYC recap, it is to see the documentary Canary. The Quelccaya Ice Cap in Peru is the world's largest sub-tropical ice cap and is currently melting at a rate where, according to Dr. Lonnie Thompson of the Byrd Polar and Climate Research Center, it will disappear by the year 2060. What does that mean? No more water for millions of people in Peru. Canary is not a typical film about climate change. It is an inspirational story about the human spirit of a climate science hero, Lonnie Thompson, who went where no man (or woman) has ever gone before. Dr. Thomson drilled for sub-tropical ice cores—the cores that help tell the story of our historical climate and inform what we know about climate change. For close to 50 years, Lonnie tried to inform the world by using his head (i.e, more data). This film's purpose is show the world how you can also use your heart. Lonnie used both of his.
Download our whitepaper
Energy in Transition: A Framework for Evaluating Strategies and Actions of Oil & Gas Companies