May 16, 2023
Posted by:

FFI Solutions

Categories:

Net Zero, Press Release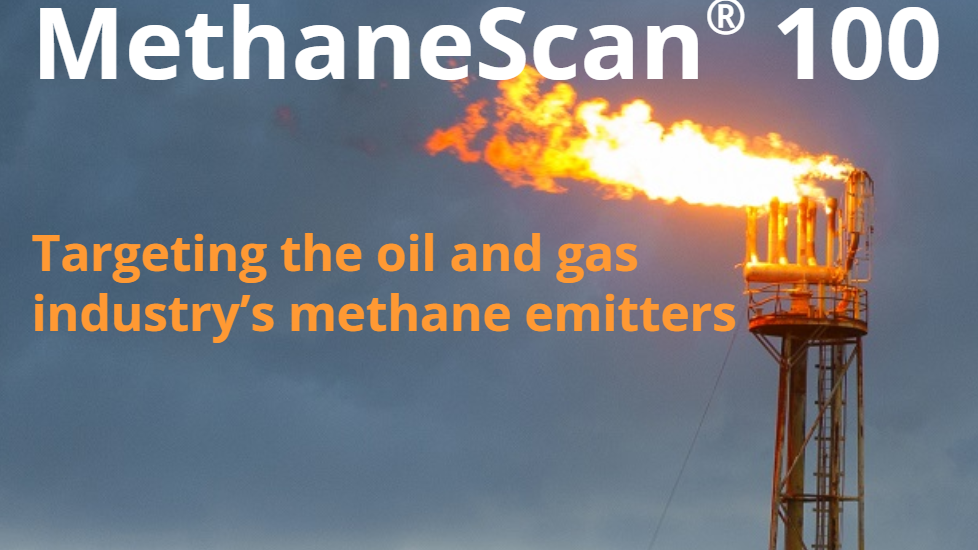 New MethaneScan® 100 research, engagement and screening tool targets the oil and gas industry's methane emitters
New York, NY – May 16, 2023: FFI Solutions, a leading climate-focused research and analytics firm, and Geofinancial Analytics®, a science-driven data provider using advanced geospatial technology, have partnered to offer methane emissions screening and research data services to institutional investors.
Geofinancial Analytics' automated data service, MethaneScan®, pinpoints methane hotspots from space and attributes them to owners with high confidence. MethaneScan® 100 provides methane emission intensity ratings for 100 of the largest publicly-listed oil & gas companies worldwide. The resulting emissions ratings – from AA to D – and 12-month emissions trends objectively measure a company's performance and transparency on the critical issue of methane management. MethaneScan® includes confidence metrics for every company in its coverage universe.
FFI Solutions, provider of The Carbon Underground 200TM fossil fuel exclusionary screening list, is operationalizing a new introductory edition of MethaneScan® 100 as an investment screen. Availability is expected June 2023. FFI Solutions will also offer this new introductory version of MethaneScan® 100 data to investors for research, inputs into ESG frameworks, and importantly, for asset owners to engage with energy companies in which they are invested.
Methane, the second most abundant anthropogenic GHG, is more than 80 times as potent as carbon dioxide at trapping heat in the atmosphere in the near term. Methane emissions must be cut by half this decade to avoid the worst effects of climate change, says the UN. However, methane emissions are still rising. Upstream oil and gas production in North America is the number one source of methane leaks in the energy sector worldwide, and the easiest to fix.
"We are thrilled to be partnering with Geofinancial Analytics to expand our capabilities in helping to avert catastrophic climate change," said Chris Ito, CEO of FFI Holdings. "MethaneScan® sets the highest industry standard for accurate, precise, and transparent reporting via direct satellite observation. We expect MethaneScan® 100 will quickly become a trusted, invaluable tool for our clients in identifying, engaging and screening companies based on their methane management practices and they will greatly appreciate its easy-to-understand AA to D rating system."
"We are excited to partner with FFI Solutions to help accelerate the transition to a clean energy future." said Mark Kriss, founder and CEO of Geofinancial Analytics. " Uncontrolled methane emissions are indicators of poor operational management, elevated risk of litigation and exposure to EPA methane fines (beginning January 2024 under the Inflation Reduction Act), as well as proxies for lack of transparency in governance. Integrating MethaneScan® 100 with The Carbon Underground 200 will be a powerful engagement and screening tool for asset owners and asset managers who seek to differentiate between leaders and laggards in the energy sector."
About Geofinancial Analytics®
Geofinancial Analytics is a science-driven data provider whose civic mission is to accelerate the clean energy transition by informing decisions and business practices with transparent, objective facts using advanced geospatial technology. www.geofinancial.com
About FFI Solutions
FFI Solutions is a leading climate-focused research, analytics, and advisory firm dedicated to delivering custom solutions that decarbonize portfolios and align with the principles that underlie reaching net zero emissions by 2050. www.ffisolutions.com
Contact
Michael Palmieri
CEO, FFI Solutions
info@ffisolutions.com
+1 (646) 568-5900