August 28, 2020
Posted by:

admin

Category:

FFI Blog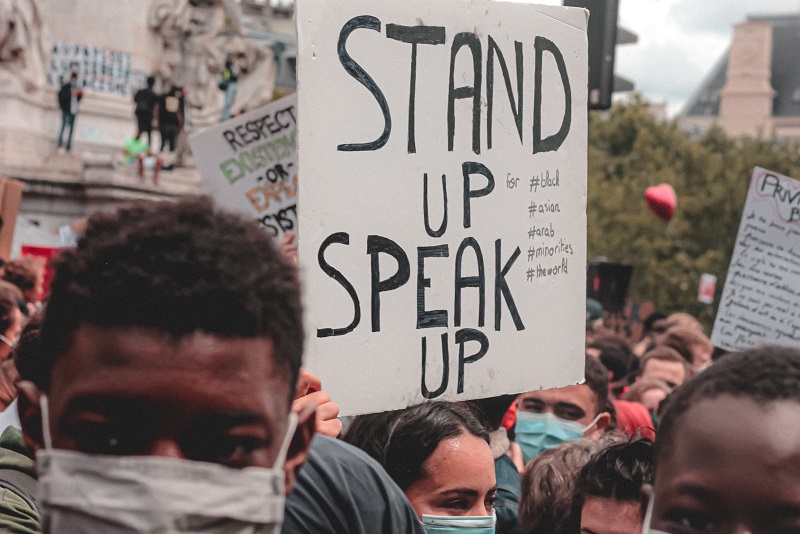 If you've been following us for a while, you know that we're a financial services company that is addressing climate change by guiding investors through the transition from fossil fuels to clean energy. We're a small company without a large platform, and some might say that we should "stay in our lane" when it comes to addressing issues such as racial justice.
But if you're like us, you've been following the aftermath of the police shooting of Jacob Blake in Kenosha, Wisconsin, and you cannot look away. Our company was founded seven years ago out of a desire to help build a more sustainable world. At the time, we believed that if we focused exclusively on climate, we could achieve our dual mission of "doing well by doing good," as the saying goes. But we've realized over time that our focus needs to broaden, not because climate change is not a major crisis, but because it is inextricably linked to public health and social justice.
The killing of George Floyd this past May sparked a massive outcry and some small signs of change in the collective conscience, but sadly, this was not the last incident of police brutality, and Jacob Blake's shooting won't be, either. With COVID-19, the increased frequency of catastrophic weather events such as Hurricane Laura, and continued incidents of police brutality, the last several months have laid bare for a larger number of us the injustices that continue to plague Black Americans and people of color in general.
Things have to change, but they're not going to change on their own. Black Lives Matter. We know this. We also know that these are just words. And we believe that those who know these words to be true are obligated to do something.
With this post, we are speaking out and "saying something". We are equally committed to doing something. Through the development of a new corporate responsibility function, we will monitor our business practices and community engagement to truly help create a more sustainable world. We all have a role to play in creating this world, and we hope you'll join us in thinking about what you can do – and take action.