The Carbon Underground 200 TM
The World's Top Publicly-Listed Fossil Fuel Reserves Owners
The operational standard for being fossil fuel free.
Our in-depth research, rankings and analytics on over 600 global publicly-traded fossil fuel companies provide critical inputs into purpose-driven portfolios, sustainable investment products, and broader ESG integration approaches.
Broad Market Applications
Our decarbonization solutions and bespoke research services are used by a cross-section of market participants: responsible investors, endowments, foundations, RIAs, wealth managers, investment consultants and asset managers, as well as nonprofits that support climate-aligned investing.
Engage corporate boards and issuers on climate and stranded assets risks in their operations and financials.
Selectively or categorically exclude companies based on embedded emissions and/or stranded asset risk.
Measure and monitor fossil fuel exposure and financed emissions in investment portfolios, benchmarks, and products.
Enhance ESG integration and ratings processes. Focus decarbonization and net zero scoring frameworks on fossil fuels.
Track and report compliance mandates as stipulated by institutional investors. Fulfill stakeholder requirements.
Attract clients through fossil fuel free investment products, predefined wealth platform screens, and custom mandates for managed accounts.
Turnkey Data & Screening Operations
Whether you are tracking your fossil fuel exposure, engaging with boards or divesting your holdings, our data and screening solutions eliminate the operational headaches. Delivered directly to investors, or their asset managers and custodians for automated processing, our standardized reference data files include detailed emissions and rankings, corporate action indicators, global cross-exchange equity issues and security identifiers.
Customize – Flexible subscriptions on universe of companies and use – account screening, product deployment or research
Operationalize – Normalized and verified data, quarterly updates, structured trade and compliance files
Maintain – Tracking of M&A and corporate actions, ongoing quality assurance / cross checking
Support – Data and service notifications, file format and data delivery changes, methodology enhancement
Fossil Fuel Reserves Owners
Producible Reserves Owners​
The Carbon Underground Product Family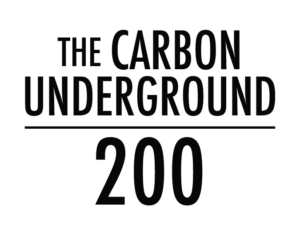 The Carbon Underground 200,
globally recognized as the screening standard for being fossil free, identifies the top 200 global publicly-listed coal, oil, and gas reserves owners ranked by the carbon emissions embedded in their reserves. The Carbon Underground Coal 100 covers 98% of reported proven and probable coal reserves owned by publicly-listed companies. The Carbon Underground Oil and Gas 100 covers 98% of reported proven gas reserves and 97% of proven oil reserves held by publicly-listed companies.
Based on Q4 2022 update of The Carbon Underground 200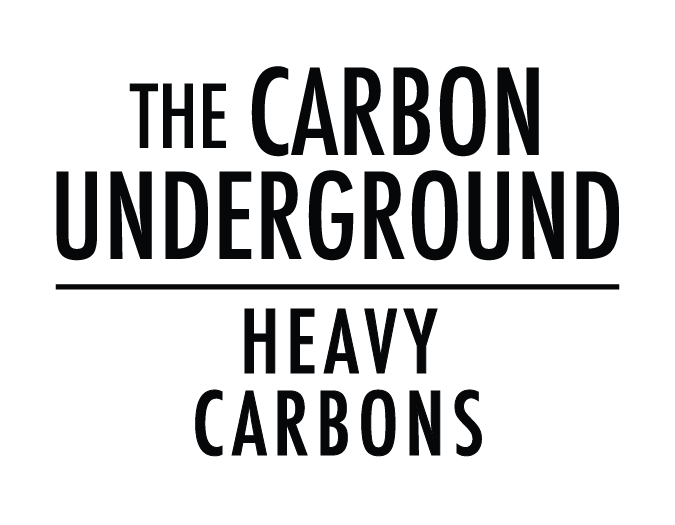 The Carbon Underground Heavy Carbons
enables investors to focus on the most environmentally harmful reserves. Thermal coal is by far the highest carbon-emitting source of energy in the global fuel mix. Oil sands are among the most carbon-intensive means of crude oil production, generating three times the CO2 emissions of conventionally produced oil. The rankings represent the top 100 thermal coal reserves owners and the top 20 oil sands reserves owners. Many investors use The Carbon Underground Heavy Carbons as a bridge to full divestment.
Based on Q4 2022 update of The Carbon Underground 200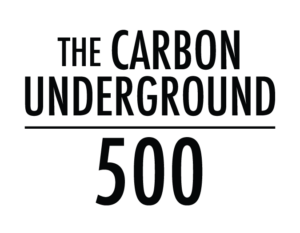 The Carbon Underground 500
identifies the world's publicly-listed owners of producible coal, oil and gas reserves ranked by the carbon emissions embedded in their reserves. Ranked from our database of over 625 global fossil fuel reserves owners, The Carbon Underground 500 represents exchange-listed companies holding proven and probable reserves.
Based on Q4 2022 update of The Carbon Underground 200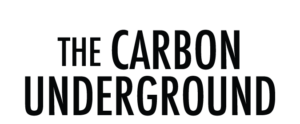 Carbon Underground Custom Screening
services provide investors, wealth managers, asset managers and investment consultants bespoke research and mandate-specific exclusionary screens based on data and metrics such as:
Region
Unconventional exploration activities
Production
Revenue or market capitalization thresholds
Fuel type and use
Emissions intensity
Midstream and downstream activities
Alignment with climate science
Socially irresponsible activities
Transition commitments and actions
Towards Net Zero: The Carbon Underground Transition Intelligence

REQUEST The Carbon Underground 200TM Rankings
The dynamics of the energy transition necessitate constant tracking of fossil fuel owners. FFI updates The Carbon Underground 200 quarterly to reflect ongoing mergers, acquisitions and shifting ownership of fossil reserves globally. Our subscription services deliver updated rankings and emissions, corporate actions, and active equity reference data on all CU200 companies.
Select organizations including asset owners, not-for-profits, and the media may request a lagged and limited version of The Carbon Underground 200. This version is for reference and research purposes and can only be used for non-commercial purposes, as outlined in our Terms of Use.

We invite asset managers, investment advisors, institutional investors and consultants to contact us for detailed information and subscription fees of The Carbon Underground 200.