Our carbon footprinting services provide portfolio and holdings-level carbon analysis and advice that support setting emissions targets, assessing risks, measuring impact and reporting progress to stakeholders.
Portfolio Carbon Footprint
Analyze your portfolio's scopes 1, 2 (location-based and market-based) and 3 carbon emissions.
Compare your portfolio carbon footprint against any benchmark.
Monitor carbon emissions over time to measure the impact on your net zero strategy.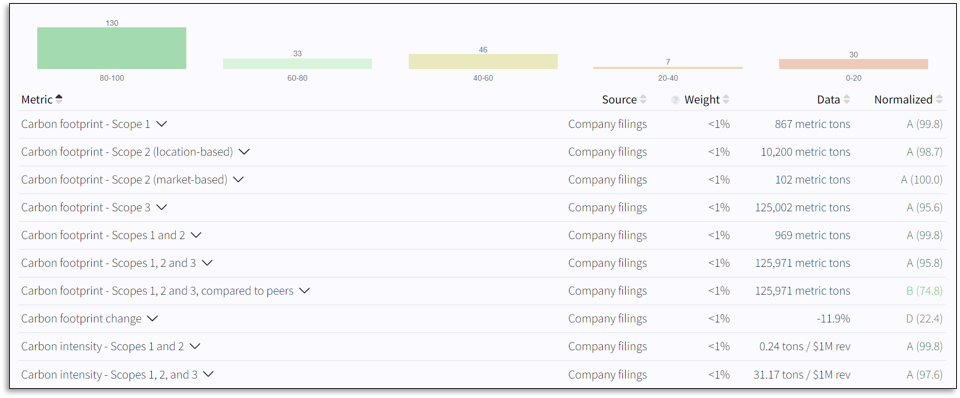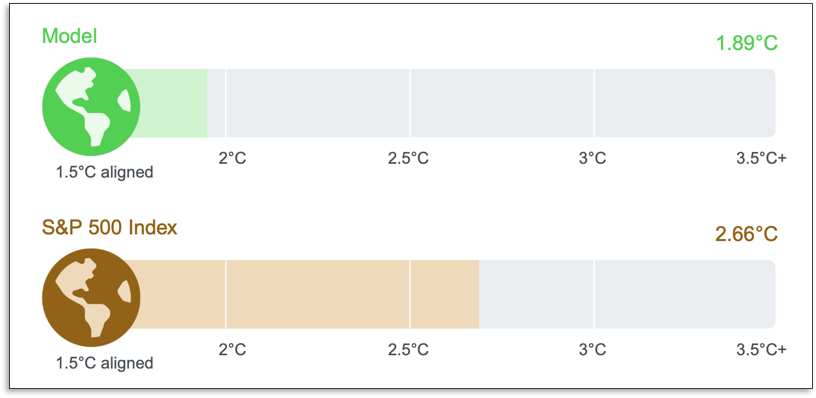 Climate Scenario Analysis
Calculate the warming potential of your portfolio based on current emissions and SBTI emissions reduction targets.
Determine how well your portfolio aligns with the Paris Climate Agreement.
Track and model the impact of portfolio changes on your alignment.
Climate & Carbon Reporting
Effectively communicate your portfolio's impact on the climate crisis to investors and stakeholders.
Customize comprehensive reports for specific audiences.
Integrate carbon footprint, Carbon Underground and Transition Intelligence data into dashboards and analytics.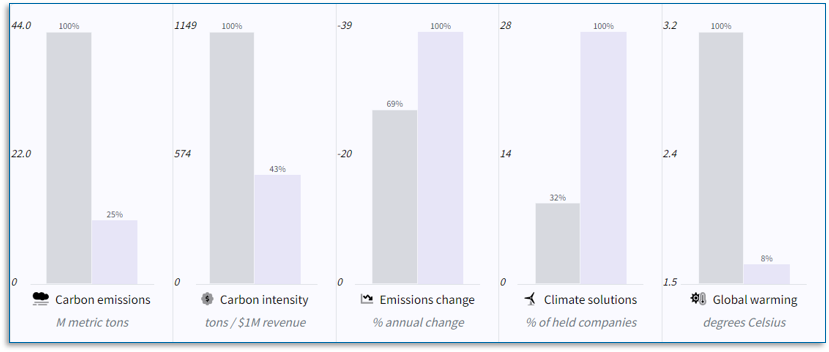 Carbon Offset Program Design
Once measured, investors can choose to reduce their financed emissions through the purchase of carbon offsets. Carbon offsets provide project developers with funds that go toward the avoidance or reduction of greenhouse gas (GHG) emissions. As these voluntary markets are unregulated, offsets raise legitimate questions regarding their effectiveness, verifiability, permanency, and additionality.
Our services are designed to help investors:
Understand the carbon offset markets, different types, and the pros and cons of using offsets at the portfolio level.
Develop a strategy for utilizing offsets as part of an overall portfolio decarbonization strategy.
Determine the differences between legitimate, effective offsets, and greenwashing.
Evaluate purchase options and help select the offset providers that will secure high-quality, verified offsets.
Portfolio carbon footprinting services delivered in partnership with our preferred provider Ethos ESG, a unit of ACA Global.
Ethos is a a provider of environmental, social, and governance (ESG) ratings, data and software for financial advisors, asset managers, institutions, and investors. Ethos aggregates 2,000,000+ data points to provide ESG impact and risk analyses on 17,000+ companies and funds. Ethos is part of ACA Group, the leading governance, risk, and compliance (GRC) advisor in financial services.