Our Net Zero advisory services help institutional investors design and implement climate-aligned strategies that incorporate their financial objectives, stakeholder perspectives and operating constraints.
The Investor Journey to Net Zero
Investment, divestment, shareholder engagement and carbon offsets. The race to Net Zero by 2050 is on and institutional investors are asking "how do we get there?" Developing policies and choosing the right combination of approaches is challenging given the lack of standards, reliability of data, and differing priorities. Our advisory services are designed to deliver guidance, consultation and decision-making support across the various phases of an investor's journey to Net Zero.

Education, Assessments and Insights
Get informed about current Net Zero guidance, emerging best practices and benchmark against peer institutions.

Level Setting and Alignment
Build consensus around beliefs, ambitions and operating constraints focusing on expected financial outcomes, values alignment and real-world decarbonization.

Goals, Targets and Approaches
Establish baseline carbon footprint and set interim decarbonization targets. Assess the pros/cons of different pathways and approaches, identifying the strategies that best align with institutional beliefs.

Execution and Implementation
Acquire necessary data and resources and make the changes necessary to the asset allocation and manager selection & evaluation process to implement selected strategies.

Ongoing Communication and Monitoring
Ongoing portfolio carbon footprint measurement, communication and reporting to key stakeholders regarding progress against Net Zero targets and objectives.
Download our whitepaper: Net Zero Blueprint for Institutional Investors
Our Net Zero Consulting Approach
Choosing the right pathway to Net Zero is a function of an investor's governance structure, investment philosophy, performance goals, climate change beliefs, and operating infrastructure. Our collaborative consulting process integrates an investor's unique Net Zero considerations with our hands-on investment experience, carbon expertise and knowledge of industry best practices. We utilize an array of tools and analytics to build organizational consensus and determine the policies, approaches and strategies that deliver targeted outcomes.
Let's talk about your Net Zero journey.
FFI Solutions is uniquely positioned to help clients efficiently navigate the complexities of Net Zero. Our team brings together the hands-on experience in investing, carbon, climate change and consulting necessary to view challenges through multiple lenses and propose solutions that are both ambitious and pragmatic.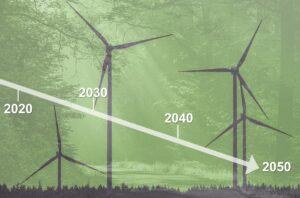 The race to Net Zero by 2050 is on, and participating institutional investors are asking "how do we get there?" Many investors have the inclination
Read More »