Our focus on solutions across the sustainable investing spectrum allows us to fast-track the research, design, and development of custom index products that help asset managers and investors meet the market demand for climate-aligned benchmarks and net zero products.
Collaborative Index Design
From seed idea to index production, we leverage our research, data, and technology to tailor sustainable index products. Our collaborative process-driven framework assures investors and asset managers of an efficient and effective development process in achieving their strategic objectives.
Net Zero, Climate and Sustainability Expertise
We apply our expertise to incorporating exclusionary screens including The Carbon Underground 200, net zero goals, as well as critical concerns around socially responsible factors that the marketplace is increasingly demanding. Our index strategies are driven by proprietary rules-based, factor-driven approaches to product construction. We deploy advanced technology, emissions big data, thematic index building and proprietary short position modeling to ensure state-of-the-art solutions.
Customized themes – combining geography, financial performance, sector, sustainability, etc.
New themes combining short and long-term performance
Long-short absolute return strategies
Alternative ESG-based weighting methods
Caps on sectors weights and constituents' weights
A.I. developed weighting factors
Energy Transition Indexes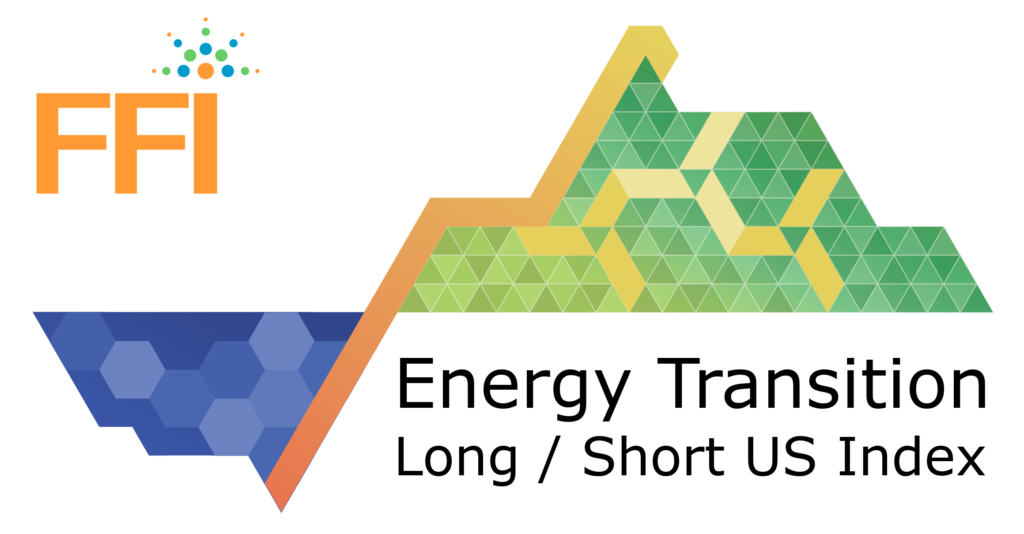 Addressing the global structural shift from an economy powered by fossil fuels to one powered by clean energy, we pioneered the FFI Energy Transition Long-Short-US (ETLS-US) index designed to capture the potential upside of the transition to a low-carbon economy.