February 15, 2019
Posted by:

FFI Solutions

Category:

Press Release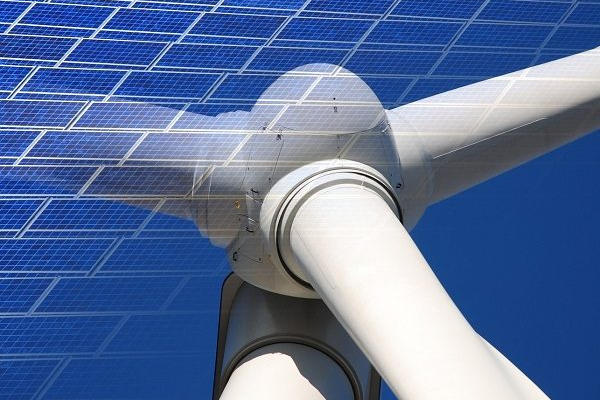 New York, NY – Index provider FFI Solutions announced today that its Energy Transition Long-Short US (ETLSUS) Strategy is now available on SMArtX Advisory Solutions, a managed accounts platform catering to independent registered investment advisors (RIAs) and broker-dealers. ETLSUS is a rules-based investment strategy that is long clean energy companies and short fossil fuel reserve owners.
The main thesis of the strategy, which was developed in partnership with Clean Edge Inc. and Alpha Vee Solutions, is that the long-term economic and policy environment favors clean energy over fossil fuels. The long investments in the strategy are populated from the universe of US-listed clean energy companies compiled and maintained by Clean Edge. The short components are chosen from a US-listed subset of FFI's Carbon Underground 200TM (CU200). The 40 long and 20 short positions are selected and weighted using a proprietary rules-based approach that considers both financial and carbon factors.
Speaking about the launch, FFI Holdings' CEO, Christopher Ito, said: "We're very pleased to be working with SMArtX to give RIAs a transparent, cost-effective solution for their clients to participate in the transition to clean energy. The move to a green economy is an issue that calls for action well beyond the realm of environmental policy. Investors are becoming increasingly aware of the risks and opportunities associated with the transition from fossil fuels to clean energy and looking to position their portfolios accordingly."
About FFI Solutions
FFI provides financial products and services that enable investors to navigate the risks and opportunities created by the transition from a fossil fuel to renewable energy. https://www.ffisolutions.com
About Clean Edge
Clean Edge, Inc., founded in 2000, serves corporate, utility, and financial clients working to transition to a clean-energy economy via stock indexes, industry events, and market reports. https://cleanedge.com
About Alpha Vee Solutions

Alpha Vee Solutions is a global independent investment strategist that licenses dynamic and smart beta multi-factor indices to leading asset managers. www.alphavee.com
About SMArtX Advisory Solutions
SMArtX is a state-of-the art managed accounts technology platform for wealth advisors. It provides a single interface to manage traditional, alternative, and direct index strategies through a Unified Managed Account/Separately Managed Account (UMA/SMA) structure. https://smartxadvisory.com
Contact: Michael Palmieri
mpalmieri@ffisolutions.com
+1 (646) 568-5900
The information contained above is provided for informational and educational purposes only, and nothing contained herein should be construed as investment advice, either on behalf of a particular financial product or an overall investment strategy. Neither FFI Solutions, Clean Edge, Alpha Vee nor any of their related entities or affiliates make any recommendation to buy or sell any financial product or any representation about the financial condition of any company or fund.